×
Please make sure that you use and view the correct website:
Results
Catalogues: House of Inspiration 2022
Article No: 11971300
Credit cards, passports and other ID?s have embedded RFID chips. This exclusive design travel wallet incorporates a RFID blocking inner layer. This passport cover has six credit card slots, two storage pockets, a SIM card storage pocket and a pocket to store your passport. Packed in a Marksman gift box. Accessoires not included.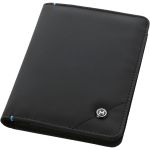 Article No: 11941106
Tote with open main compartment. Drop down height of handles is 30 cm.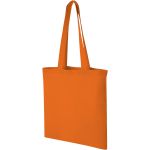 Article No: 10637100
Ballpoint pen with click action mechanism and soft touch grip..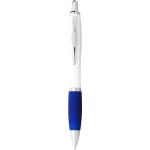 Article No: 12500153
Quick absorbing, quick drying, and washable cooling towel with an size of 80 x 30 cm which is made from recycled PET for keeping cool during work-out or any outdoor activity. The cooling towel is supplied in a pouch with an size of 15 x 11.5 cm which is also made from recycled PET with a closure for easy carrying. Available in 5 fresh colours. Large decoration area on the pouch. Decoration also possible on the cooling towel itself.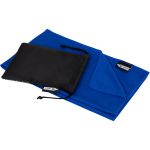 Article No: 11926604
Dispatch bag with shoulder strap, open main compartment and several pockets under flap.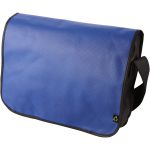 Article No: 11104301
Single layer beanie with double folded edge.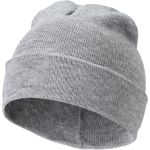 Article No: 21070100
On-trend shopping bag with print-friendly 320 g/m2 canvas side panels and distinctive hardwearing laminated jute framing design, and cotton handles.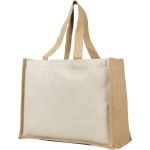 Article No: 19547872
30" umbrella with metal frame, metal ribs and wooden handle.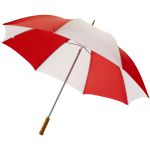 Article No: 19544341
Lanyard for holding a name badge, ID card, or keys. Easily detachable buckle and breakaway closure eliminate choking hazards. Second location setup charge waived if both sides decorated with same artwork. Run charges still apply.
Article No: 19549403
Trendy city bag with adjustable 'hook & loop' closure mono shoulderstrap, zipper closure main compartment and front zipper pocket.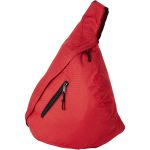 Article No: 12012201
Armada sling backpack. Zippered main compartment with reflective accent zipper pull. Side mesh pocket. Adjustable, reinforced padded shoulder strap. 210D Polyester.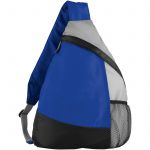 Article No: 10741801
Black barrel ballpoint pen with click action mechanism in a range of various colours at the top of the pen. When laser engraved the colour underneath is revealed, matching the colour at the top of the pen. Pen has a metal clip, aluminium barrel, an ABS tip and top. The extensive and popular Moneta range is available in many different styles and finishes.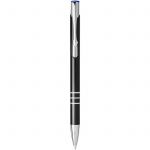 Article No: 10029703
Single wall bottle with twist-on lid. Carabiner is not suitable for climbing. Volume capacity is 770ml.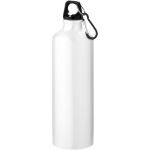 Article No: 12027603
Multi-functional cotton bag with long handles and drawstring which can be carried as tote or backpack. Large main compartment with drawstring closure. Features two dropdown handles length of 31 cm. Capacity: 1.5 L, resistance up to 5 kg weight.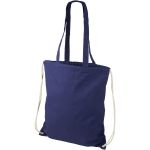 Article No: 10052300
This ceramic mug has a special coating for sublimation. Volume capacity is 210ml. Presented in a white carton box.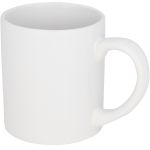 Article No: 12047210
Large main compartment with string closure in black colour. Features a zippered front pocket, an earbud port, and reinforced corner tabs. Resistance up to 5kg weight.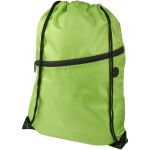 Article No: 13421903
The ideal accessory for your smartphone. The Slim Silicone Card Wallet attaches to the back of your device with the adhesive tape. It holds 1 credit card, identification card, room key card, or cash, perfect for times when you don?t want to carry a bag, or just want to keep all your valuables safely together.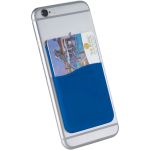 Article No: 19549864
Single colour blanket with handy pouch and drawstring closure. Blanket size is 150 x 120 cm.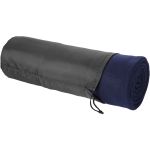 Article No: 13424200
Loop through your finger for extra grip while typing or using a stylus on the move. It can be used as a phone stand as well to enjoy watching movies or reading an online article. The sticker on the back of the item allows you to attach it to your phone.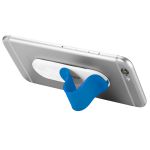 Article No: 10042404
Double layer 31-panel football with extra large decoration panel. Size 5.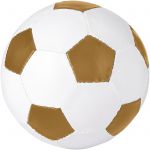 The indicated prices and product information are informative and we don't take any responsibility. Prices do not include VAT.
Reklámajándék.hu Ltd. © 1991-2022
Present Perfect reklámajándék kollekció, webáruház