Please make sure that you use and view the correct website:
Bathing sets
Article No: 7096-02
Plastic shower timer with suction cap on the back, five minutes.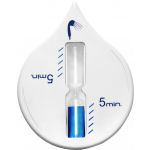 Article No: 12620301
The Guitty shower timer is a digital solution for monitoring your shower time and promoting eco-conscious habits. With its 5 minute timer, you can easily keep track of your shower duration and save water and energy. The timer is powered by a single LR1130 battery (included), making it easy to set up and use right out of the box. The digital display is easy to read and the timer features an intuitive start/stop button for effortless operation. The compact and stylish design of the Guitty shower timer makes it a convenient addition to any bathroom, helping you make a positive impact on the environment while enhancing your daily routine.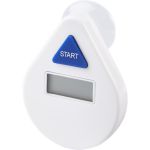 Article No: 966254-02
ABS digital shower timer with suction cap on the back, and push button on the front.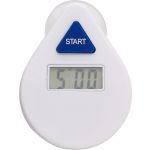 Article No: 12620221
The Catto shower timer is an innovative solution for saving water and energy. With a 3.5-4 minute sand timer, it helps you keep track of your shower time and reduce excessive water usage. The timer features a suction cup that allows for easy attachment to smooth surfaces such as tiles, making it accessible and convenient to use. Start the timer when you begin your shower and let the sand countdown until it runs out, reminding you to wrap up your shower. With its compact design, the Catto shower timer is the perfect addition to your bathroom routine and helps you save resources while promoting eco-conscious habits.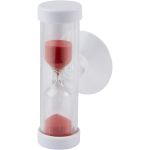 Article No: 12618210
2 sided shower brush for dry or wet body brushing. Includes a cotton string for easy storage. Bamboo helps absorb CO2 from the atmosphere, grows quicker and produces more oxygen than trees.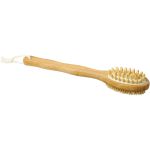 The indicated prices and product information are informative and we don't take any responsibility. Prices do not include VAT.
Reklámajándék.hu Ltd. © 1991-2023
Present Perfect reklámajándék kollekció, webáruház